Overcoming the Nursing Shortage: A Long-Term Solution to Being Short Staffed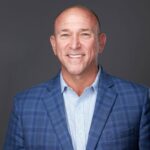 CEO & Co-Founder of Elite365 and a leader in the healthcare industry for 25+ years with a mission to not only improve outcomes and care for patients — but to transform the way we care for healthcare providers too. At Elite365, we offer a visionary solution to the growing talent void and are transforming the way hospitals, healthcare systems and medical facilities deliver patient care.
Shortage of nurses is here to stay
I'm on the front lines of nurse staffing, and I've seen first-hand the impact the nursing shortage is having on nurses, healthcare operations and, ultimately, patient care. That's why it's never been more crucial to find a lasting and workable solution to right-size your nurse workforce.
How many nurses will be needed within the next decade? That prediction varies. According to the U.S. Department of Labor, more than 275,000 additional nurses will be needed by 2030. The U.S. Bureau of Labor Statistics estimates the shortage will be closer to 1.1 million nurses by 2030.
While the exact number is hard to pin down, it's clear that current nurse staffing issues are poised to worsen.
Why is there a nurse shortage?
We've all seen the headlines. The pandemic increased stress for existing nurses and posed safety issues that took a toll on the workforce. Overwork, compensation pressures, and an exodus of both retiring nurses and nurses switching careers have strained the mental, physical, and emotional health of those who remain to care for patients every day.
It has healthcare organizations struggling to play catch up and fill in-demand nurse roles, keeping them stuck in a reactive staffing cycle. With an estimated 1%-12% increase in inpatient hospitalization days expected by 2025, the time is now to rethink the nurse staffing long game.
Why healthcare staffing issues matter
Patient safety will always be a #1 priority. Having too few nurses, or nurses who are overburdened, can impact the quality of patient care. Some governing bodies even require that a specific nurse-to-patient ratio be maintained.
While California is currently the only state to legally require minimum nurse-to-patient ratios, there's a push from industry organizations to extend such requirements countrywide. In CA, as an example, there's a 1:2 RN-Patient ratio requirement in the ICU and in labor and delivery. That drops to 1:1 in the OR and in ER Trauma. Failure to comply could lead to costly penalties.
If minimum ratios do take root nationwide, already stretched thin nursing workforces could be further strained. But at the same time, minimum ratios have a positive impact on the patient experience and patient outcomes.
Studies show that sufficient staffing can enhance patient satisfaction, leading to higher HCAHPS scores and, ultimately, greater reimbursement for the healthcare organization. Right-sizing staffing in a way that's beneficial both now and well into the future—that's the key to ensuring enough nurses are available to offset nurse burden and provide consistent, quality patient care.
Leveraging flexible staffing as a solution to the RN shortage
To approach nurse staffing and placement as a strategic, long-term solution, it's important to look past it as a stop-gap measure. Which I know is easier said than done. Many healthcare organizations have been resorting to float pools and redistribution of duties to extend the reach of existing nurse resources.
But with a strategic staffing approach, you could build up your resource pool to alleviate current strain and hedge against future hiring and retention issues at the same time. Map out where your immediate or emergency needs are, versus where you could use additional staffing in the coming weeks, months or years. This will help you determine which type of nurse staffing role will best fit each area within your organization.
Immediate staffing needs
Did one of your nurses suddenly quit? Or is one out due to unexpected illness? Is there a sudden nurse shortage in critical areas like the ER or ICU? Working with a partner who provides rapid response staffing to address urgent gap coverage can help ensure you always have an available pool of last-minute, highly qualified nurses to draw from who can hit the ground running when and where needed.
Medium-term staffing needs
To augment your existing workforce on a slightly longer but not permanent basis, think about travel and temporary nurses. This type of staffing can help ensure you have workforce reserves for the next months to a year or more. If a nurse is going on vacation, you are able to plan ahead to temporarily fill that vacancy until your on-staff nurse returns. Or, if you're having trouble finding permanent nurses for one particular hospital unit, this type of staffing can fill the void until you're able to find full-time hires.
Long-term staffing needs
With the current U.S. nurse shortage, international travel nurses are a great way to think about filling long-term gaps. When acquired through an expert staffing partner, they are highly qualified and can be contracted for 2-3 years with placement within 18 months of requisition. For less dire vacancies within your nursing workforce, you can proactively plan the process of adding international nurses to your roster.
Be proactive in addressing the nursing staff shortage
Nurse staffing can ultimately help fill short- and long-term openings. Both of which will remain prevalent, given McKinsey research shows we are on our way to a 10%-20% nursing gap by 2025.
92% of healthcare leaders across care settings predict they will be short of budgeted headcount over the next 18 months. So try to take a step back and look at the big picture. Do your best to proactively slot nursing resources into your organization now to help keep your staffing more consistent in the face of continued industry change.