Looking for the right healthcare job?
We've got you covered.
Apply now to start your next journey in your healthcare specialty.
Whether you're a physician or nurse, whether you're just beginning your career, close to retirement, or somewhere in between, we have the right job for you. With Elite365, it's easy to get a change of scenery, earn extra income, experience new practice settings, and gain greater work flexibility. We fill a variety of healthcare roles countrywide, from international nursing and locum tenens positions to long-term care nursing, CNA and travel nursing jobs. It's easy to get started with Elite365 at your side.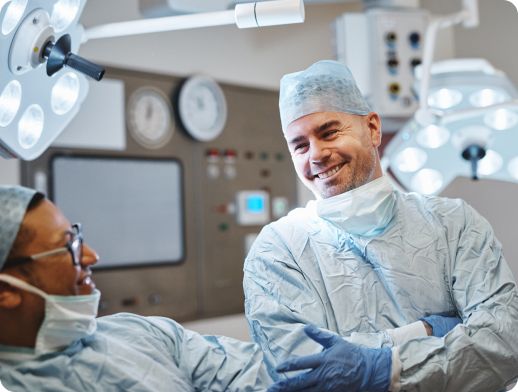 Ready for the next step? Fill this out so we can start talking about your job goals.
Fill out the form to get started with Elite365.
01.
Take the first step toward becoming an Elite365 healthcare professional.
In just 2 minutes, complete this one-time registration.
02.
Get placed, get to work.
Work with our expert, national recruiting team to find the right jobs for you.
03.
Work & grow your career.
Gain new skills and experience by trying a variety of opportunities.
04.
Embrace the care you deserve.
Enjoy the flexibility, care, and non-stop career support of Elite365.
Why Elite365 for healthcare jobs?
We provide the care, respect, flexibility, and financial rewards you deserve as a skilled and respected medical professional. We're a Joint Commission accredited employer committed to giving you the very best workplace opportunities and experience.
Next-level support for our healthcare professionals
How long are Elite365 healthcare job placements?
As short or long as you want.
Elite365 can find you short-term and long-term opportunities. Our focus is on meeting your career goals and ensuring the placements we provide support how you want to work and live. And we know that those goals can change over time. That's why we're dedicated to providing continuous workplace support and guidance.
You're ready for a new healthcare job, and we're ready for you.