Nurse Retention Strategies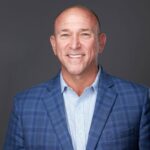 CEO & Co-Founder of Elite365 and a leader in the healthcare industry for 25+ years with a mission to not only improve outcomes and care for patients — but to transform the way we care for healthcare providers too. At Elite365, we offer a visionary solution to the growing talent void and are transforming the way hospitals, healthcare systems and medical facilities deliver patient care.
The struggle to retain nurses is not new. As far back as 2014, 17.5% of new nurses were leaving the profession within their first year, and a third of new nurses were leaving within two years.
Fast forward to today, and you'll find that up to 30% of recent nursing grads leave within their first year, and up to 57% leave nursing by the end of their second year.
There's a definite rise in new nurses leaving the profession, but this troublesome turnover extends to existing and seasoned nurses, as well. Why is it harder than ever to retain nurses? And what strategies can help you keep them on staff? Let's dive into both.
Nursing retention challenges
It's clear the pandemic exacerbated underlying issues that prompt nurses to leave, making turnover rates and retention challenges more pronounced:
Turnover rates
According to the 2022 NSI National Health Care Retention & RN Staffing Report, "in 2021, the turnover rate for staff RNs increased by 8.4% to 27.1%. And more than 60% of hospitals indicate their RN vacancy rate tops 15%."
The AHA points out that, in the same report, around 38.5% of hospitals report a nurse vacancy rate greater than 10%, which is up from 23.7% of hospitals reporting the same rate prior to the pandemic. Given the rate at which nurses are exiting the profession, it's not surprising that the overall nurse deficit could reach 2.1 million by 2025.
Retention issues
Why has it become so hard to keep nurses from leaving? A number of issues are contributing to the problem:
The cumulative impact of these retention issues for hospitals and health systems is a tougher time recruiting new nurses and higher costs to replace those who've left. Right now, the RN Recruitment Difficulty Index remains at around 87 days, meaning it takes three months to recruit experienced RNs.
And, it comes at a price.
According to recent research, "the average cost of turnover for a bedside RN is $46,100. Given the elevated turnover rate, the average hospital lost $7.1m in 2021. Breaking this down further, each percent change in RN turnover will cost/save the average hospital $262,300 per year."
Healthcare organizations must find ways to overcome nurse retention obstacles in order to preserve their bottom line. But, even more importantly, in order to preserve quality patient care.
Importance of nurse retention
Improving nurse retention is important for a number of reasons, but the most important reason is that a nursing shortage has a detrimental impact on patients. Without enough nurses on staff, critical surgeries, procedures, and treatments cannot take place. In some cases, severe shortages force healthcare facilities to suspend care or shut their doors permanently, leaving those with life-threatening conditions in dire straits.
The National Library of Medicine spotlights that, "Nursing shortages lead to errors, higher morbidity, and mortality rates. In hospitals with high patient-to-nurse ratios, nurses experience burnout, dissatisfaction, and the patients experienced higher mortality and failure-to-rescue rates than facilities with lower patient-to-nurse ratios."
Reducing nurse attrition is one of the most effective ways healthcare organizations today can preserve quality patient care.
How to improve retention in nursing
What makes nurses think twice about searching for greener pastures? Improvement to their sense of professional accomplishment and their financial wellbeing.
Nurse residency program
Given the high percentage of new nurses that leave the profession the first few years after graduation, a nurse residency program can be an integral tool to help them want to stay. These programs support newly degreed nurses as they transition into their first job, and help build the decision-making and leadership skills crucial to a successful career.
Evidence-based practice
Evidence-based practice infuses the latest research findings and evidenced-based studies into patient care delivery. This prioritizes the patient and sets nurses up to be able to support the best, most effective care. Knowing that the treatment they help carry out is built on validated methods personalized to the patient helps them feel more pride in the value of what they do.
Competitive compensation + benefits
Nurses fill a critical healthcare function, and put themselves in harm's way every day, but especially during the pandemic. The stressors, struggles, and risks of the job haven't waned post-pandemic, so it's important to show how much they are appreciated. Competitive salary, comprehensive benefits and performance bonuses underscore how indispensable they are, and that they are valued and supported in their career.
Career-development opportunities
Healthcare is constantly changing—research uncovers new treatments, and new illnesses enter the population. Enabling nurses to continue to build and refine their skills, and embrace opportunities to learn new roles, builds confidence and job satisfaction. Offering tuition reimbursement, providing time for online certification courses, and implementing a Preceptor Incentive Program are all ways to support nurses' career growth.
How can healthcare leaders promote retention?
While you can't completely control when or why a nurse decides to move on, as a healthcare leader you can make a difference in your retention rate. It comes down to embracing practices and behaviors that build trust and foster positive associations from the first interview through employment tenure.
Recruiting best practices
This may seem obvious, but following recruiting best practices at the start helps improve your chances of reducing turnover down the line. These best practices include:
Reimagine your nurse job description. A few changes can make all the difference in increasing your recruitment rate, and the more honest your job description is, the more likely newly hired nurses will stay.

Is it too long (more than a paragraph really is too long)?
It is too specific in the skills you require (when in reality some can be learned on the job)?
Is it too packed with buzzwords (make sure it's written for people and not bots)?

Select your technology wisely. From the system you use to accept applications to the technology your nurses use on the job, make sure it's intuitive, easy to learn, and able to integrate with other hospital systems. If technology is a roadblock from day one, applicants will disappear and newly hired nurses will get frustrated and consider making a job move.
Be honest about the organization. Beyond the job description, be open and honest with potential nurses about the healthcare organization as a whole. Highlight the great features but also acknowledge where drawbacks may exist. The more a candidate can get a true feel for what it's like to work there, the greater the chance they won't be looking to escape once hired.
Create a culture of respect
One of the less favorable impacts wrought by the pandemic is an increase in anger and hostility among the population, in particular among healthcare patients. Healthcare leaders must take a strong stance for nurses—bullying or hostility in any form, from patients or coworkers, will not be tolerated. In addition, give thoughtful consideration to the culture that's promoted on a daily basis—do your nurses feel threatened, demeaned, dismissed, and condescended to? Or do they feel empowered, respected, and included? The answer may affect whether your nurses stay or go.
Effective communication
Embrace open communication. Encourage questions and dialogue during the onboarding process. Establish regularly scheduled stay interviews to learn how nurses are feeling and get ahead of issues that might cause them to leave. Implement stoplight reports to demonstrate progress made toward addressing nurse concerns. And set up a process where nurses feel comfortable discussing concerns and job goals with their direct supervisor at any time.
Recognition and rewards
It's hard being a nurse. Recognizing and thanking your nurses for all they do goes a long way toward helping them feel appreciated and supported. Consider implementing a formal recognition program where nurses are presented awards for achievements or are recognized for excellent work—this may include public-facing recognition within the community. Another form of recognition is supporting nurses in promotions and relocations to other areas of the organization, or to another facility in a different geographic region.
Action plan for front-line nurse retention
Nurse retention is an ongoing struggle. Unfortunately, there isn't one magic solution that will increase hiring rates and keep existing nurses on staff.
Overcoming this issue will take a multi-pronged approach, one that puts processes into place from day one that better support nurses financially, emotionally, and mentally along their career journey.
If you're struggling with nurse retention at your healthcare organization, consider creating an action plan to discover underlying reasons and changes you can make to turn the situation around:
Interview existing nurses to get their take on what needs to change, from onboarding to pay scales and more.
Expand your recruiting pool to consider nurses with transferable skills or those from farther geographic regions.
Reevaluate your job postings—how they're written, where they're posted, and if they're accurate.
Review your current nurse staffing structure to determine if adding flexible options, like part-time or travel nurses, would help fill interim gaps.
We see the impact nurse retention has on our clients every day. If you'd like to dive deeper into your staffing options to uncover ways to better address the nurse shortage, contact us today.