Leadership in Nursing: What it Means in 2023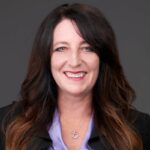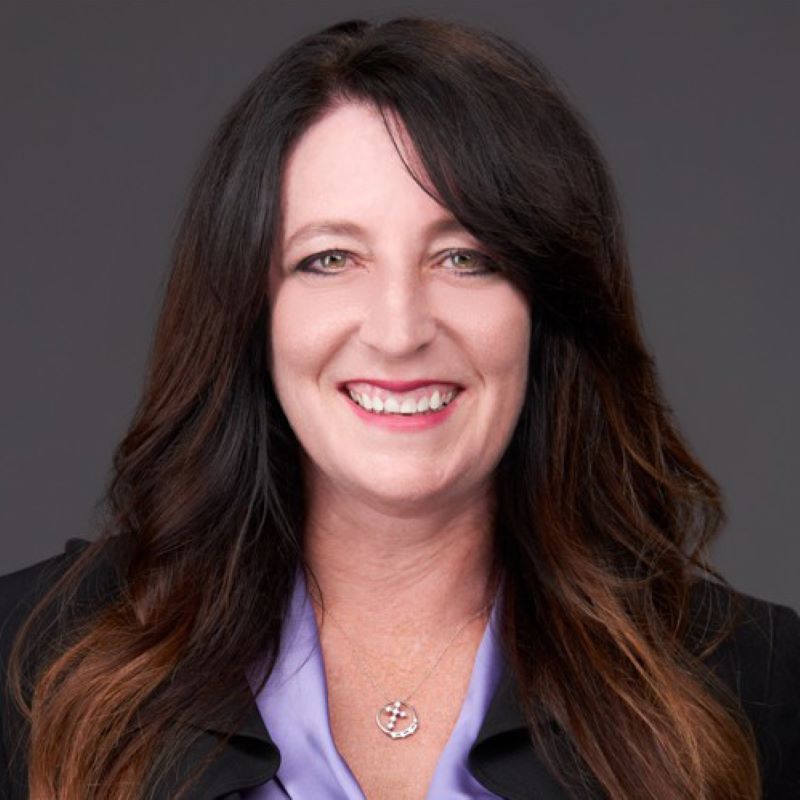 Director of Compliance and Clinical Nurse Advocate for Elite365 with more than 20 years of nursing experience within ICU, cardiac and step-down units as well as assisted living and home healthcare. At Elite365, our mission is to make nursing a brighter, better career destination by nurturing and supporting nurses at every stage of their career journey.
The pandemic put nurses in the spotlight like never before, and underscored how vitally important a well-run, productive, empowered nursing team is to patient care.
As healthcare organizations continue to struggle with post-pandemic nursing shortages, ensuring nurses are supported is a top priority. Nurse leaders play a vital role in the morale, productivity, and efficacy of care teams. That's why it's time to shine a spotlight on leadership in nursing.
Definition of nursing leadership
Nursing leadership–whether a formal position like director of nursing or an informal role like a peer mentor–takes compassion, dedication, critical thinking, adaptability, and integrity. A nurse leader is able to inspire and motivate those on staff, build strong team connections, encourage nurses to achieve their goals, and create an environment where nurses are empowered to deliver positive outcomes for patients.
Examples of leadership in action
While every day is different, and there are countless ways leadership could be demonstrated, here are a few examples of what it looks like to put nurse leadership skills to work:
Resolving conflicts. Whether the conflict is between a patient and staff, or between two staff members, nurse leaders stay calm, and remain objective and supportive while fairly addressing the situation.
Establishing patient rapport. Whether addressing care questions or simply offering a reassuring presence, nurse leaders are patient, able to clearly communicate, and have empathy for the stress a patient is under–and they impart this to other nurses on their team. For a patient, a compassionate nurse who demonstrates kindness and puts patient needs above their own can make all the difference in their care experience.
Being a mentor for other nurses. Whether new to nursing, or simply new to a unit or facility, nursing can be scary. Nurse leaders are able to foster an environment where others feel supported, answer questions, and provide training so new nurses can confidently acclimate to the environment and their job.
Thinking like a nurse once you're an executive. When nurses get promoted to higher leadership roles, like CNO, it can be challenging to balance the patient care mindset with business-focused priorities. The best nurse leaders are able to keep nurse care team needs at the forefront, and implement practices that benefit both nurses and the healthcare organization in the long run.
Importance of leadership in nursing
New nurses entering the workforce need someone to look up to—someone to help guide and shape them as they navigate their career. Someone who shares best practices and insights into how nursing continues to evolve, while also helping them build the confidence and skills to one day become a leader, too.
The role of a nurse leader is one of mentor, teacher, manager, supporter, and role model. Nurse leaders who are able to impact their care team and encourage its success are able to, in turn, positively affect the quality of care every patient receives. High-level care and happier nursing teams are not mutually exclusive. Effective nurse leaders understand this.
Nurse leadership styles
As with leaders in other industries, every nurse leader will have a slightly different management approach. In general, nurse leadership styles tend to fall into one of several categories.
Democratic nurse leadership
This is one of the more common styles. Democratic nurse leaders value collaboration and input, and encourage those on their staff to share thoughts and feedback. Every opinion is valuable and team members play a role in the decision-making process, though the nurse leader reserves the right for final say. New ideas are welcome. Relationship building is encouraged.
Servant nurse leadership
Servant nurse leaders concentrate on serving others—patients, colleagues, and staff. They want those around them to feel positive, productive, and comfortable, and to be able to achieve success in what they do. Trust, job satisfaction, and reduced stress are all ideals servant leaders strive to cultivate in those who report to them.
Autocratic nurse leadership
An autocratic nurse leader is the opposite of a democratic leader. Autocrats consider themselves the power and authority, reserving most decision rights for themselves. Staff will get their directives, but will not have much say in them. This type of leadership can be beneficial in situations where immediate decisions must be made.
Transactional nurse leadership
Transactional nurse leaders are highly structured, regimented, and organized. These leaders have a plan for themselves and every member of their team, and are skilled at both clearly communicating it and monitoring its progress. Goals, and outlining the incremental steps needed to achieve them, are a priority.
Laissez faire nurse leadership
Laissez faire nurse leaders take a more hands-off approach to management, letting their team self-delegate responsibilities to figure out what works best for them. Minimal direct supervision or guidance is provided. While this can empower staff to be autonomous, teams composed of less experienced members may flounder in efficiency and lack the ability to support optimal care.
Transformational nurse leadership
Transformational nurse leaders work to inspire change by prioritizing their care team's interests. They give their nurses freedom to stretch their wings, and look to help them both define and reach their career goals. These leaders consider the big picture and long-term outcomes, and aren't as concerned with immediate results to changes in procedures or structure.
Applied leadership nursing
Applied nurse leaders employ specific leadership skills to positively impact their care team and the care management process. They may be a supervisor or manager, or another staff member who leverages a particular leadership skill to the benefit of the team as a whole.
Bureaucratic nurse leadership
While similar to autocratic nurse leaders, bureaucratic leaders put more emphasis on structure and hierarchy, creating clearly defined roles and responsibilities for every level of staff. This supports an efficient environment that eliminates ambiguity as to what tasks and assignments must be completed by each nurse every day.
Leadership skills in nursing
From attention to detail and in-depth knowledge of nursing and healthcare procedures, to acumen around patient care protocols and crisis management, today's nurse leaders must have a wide and deep skill set. There is a difference, however, in the skills utilized as a nurse leader versus as a nurse manager. And, there is one overarching skill—emotional intelligence—that stands out amongst both.
Leadership vs. management
What's the difference between a nurse leader and a nurse manager? It comes down to level of involvement in patient care.
Nurse leaders have a direct say in patient care procedures and processes, and oversee a team of nurses responsible for delivering them. They develop treatment plans, stay on top of the latest health research, lead education initiatives, and interact directly with both nurses and patients to achieve positive outcomes.
Nurse managers, on the other hand, are rarely a part of direct care for patients. Rather, they handle more of the business side of nursing—supervision, operational management, budget oversight, technology and EHR implementation, direct hiring, and reporting on a variety of process measures.
The role of emotional intelligence
According to Macmillan Dictionary, emotional intelligence is defined as "the ability to understand your own personal feelings and those of other people, and to consider other people's feelings when making decisions."
Emotional intelligence is one of the most important skills a nurse leader can possess. Having the innate understanding of the dynamics of a situation, and the ability to react with an appropriate response, is invaluable in a position that involves an intimate connection with patient lives and/or the professionals tasked with taking care of them. Leaders with emotional intelligence can quickly diffuse situations, help prevent others from overreacting, and help improve the psychological wellbeing of the staff and patients around them.
Becoming a nurse leader
How do you become a nurse leader and build critical leadership skills? There isn't one path. However, there are actions you can take to move in that direction:
Make sure you have the required RN licenses and credentials, and that they are active
Consider pursuing additional education—leader roles often require a master's degree and CNL certification
Seek out an existing nurse leader to lean on as a mentor and guide
Look to join professional organizations and extend your network
Make every effort to advance in your nursing career and gain valuable experience
The future of nursing leadership and management
Nurse leaders and managers are in a unique position to help transform healthcare for the better. As agents of change, they can shape policies, identify inefficiencies, and lead the charge to reshape nursing culture and career trajectories across all types of healthcare organizations. At a time when stress dominates the nursing landscape, nurse leaders and managers can work to improve all facets of the job—from the inside out.