The Best Locums Agency for Doctors: Elite365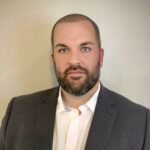 James is Senior Vice President and minority owner of Elite365. He brings decades of executive leadership and recruiting experience to his role, with a strong focus on locum tenens staffing. With a deep history of successfully building high-performing teams, he is committed to continuing to exceed expectations in healthcare staffing. Prior to Elite365, James held influential leadership positions at prominent industry organizations, including the role of Director at Curative and the role of Senior Director of Recruiting at the Delta Companies. When not pursuing excellence in staffing, he can be found coaching his children's basketball team, spending quality time with his family, and traveling the world to explore new cultures.
You may be familiar with Elite365. But you might not know we have a dedicated locum tenens division. We'd like to take this opportunity to introduce ourselves and the unique benefits we can offer.
After all, as a locum you can work with any agency. So why choose Elite365? It's in the name. With us, you get to work how you want, when you want.
We make it easy to seamlessly secure highly desired, well-paid, well-supported placements that fit your lifestyle goals and your practice preferences. You get elite treatment because you are elite.
Here's what that means for you.
Work is temporary. Life experiences are permanent. We support both.
We get that, as a provider, being on staff at a hospital can be grueling and navigating hospital politics can be distracting. You're under constant pressure to do more with less, when what you really want is to practice medicine without the headaches.
We help you find a better way. Whether you'd like to take advantage of part-time locums opportunities while still holding your full-time position, or you'd prefer to work as a locum full-time, we connect you with predictable call rotation, a balanced patient load, consistent specialist support, and excellent compensation.
Every locums agency says they're different. We say we're better.
It starts by turning the pain points you might feel with other agencies into positive outcomes from working with Elite365:
We only call when it matters to you.
Many times, recruiters call about any and every possible placement. The constant outreach is a drain on your time. Our recruiters call only when they have an ideal placement that specifically aligns with your unique criteria. We make it about you.
We only partner with the best healthcare organizations.
With decades upon decades of industry experience, we're in a position to partner only with healthcare organizations that provide the best locums environment. We make it a priority to listen to our providers and weed out toxic cultures or dismissive teams that negatively impact the work experience. So, you feel welcomed, wanted, and appreciated in any new role you fill.
We put you in a position to be supported.
Each locums role brings new systems and procedures, but it shouldn't bring added risk. To be successful, you need sufficient, reliable support staff to ensure timely consultations can be made and appropriate specialists brought on board. Anything less puts your patients—and you—at risk. We evaluate healthcare organizations to determine if understaffing makes a placement an unacceptable burden so you can avoid those situations.
We're ready with locum opportunities when you are.
Sure, you might want to take a break between placements. But you also might want uninterrupted opportunities to work and earn money. When you work with Elite365, it's up to you. While some agencies may struggle to find enough opportunities to fill your time, we tap into our extensive countrywide network of healthcare organizations to ensure the next big role is ready for you, when you're ready for it.
We handle the logistics so you can focus on your job.
You didn't earn your degree to deal with paperwork hassles and credentialing headaches. Your job is to practice medicine. Our job is to support you. We handle the details and logistics, so you can focus on what matters. Trust us, we've got your coverage requirements covered.
We present locum assignments worthy of your time.
You've worked hard to earn your degrees, your title, and your position. You deserve locums opportunities with compensation that reflects that. Not every position is right for your experience level or specialty. Not every role meets your pay expectations. We eliminate these placements from the get-go. Time is money, and by not wasting yours we help you earn more.
Join our team, get a big bonus! Reach out to a recruiter today to get the details and get to work for Elite365!
You have high standards. So do we.
You want to work with the best, in the best settings and in the way that's best for you. From getting started working with Elite365 through landing the placements that align with your goals, we make it a seamless, rewarding process. It's our promise to you.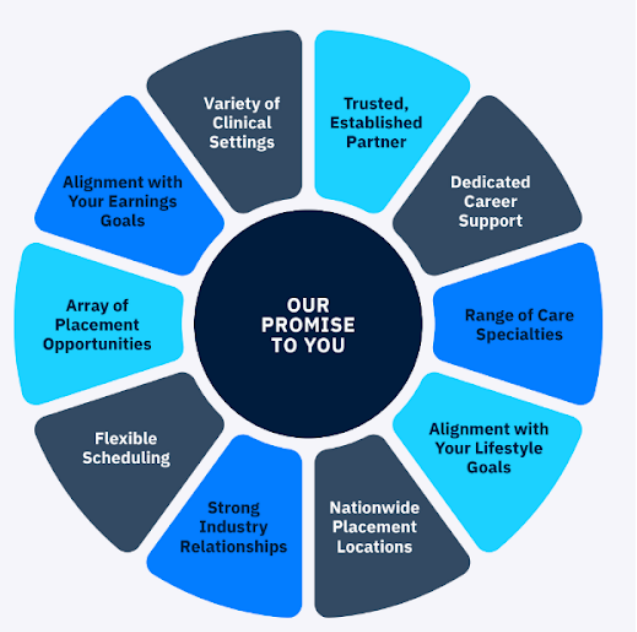 Be a provider who gets all the perks from the best locums agency.
We help you leverage your experience to create the life and career you've always wanted. And we help you do it in a way that's a benefit, not a burden.
Control. Have a say over your work schedule while expanding your travel opportunities and supplementing your income. It's about creating your ideal work-life alignment on your terms.
Technology. The faster you get up and running, the faster you can get down to work. Our proprietary tech platform puts you in the driver's seat when it comes to getting info and getting down to business.
Growth. As a provider, you strive to constantly learn, grow, and improve. As your staffing partner, so do we. We find placements that peak your interest and push your skills, while simultaneously working to constantly improve our processes based on provider feedback.
Intention. There's a strategy and purpose behind every placement opportunity. As an advisor, we value you and your career goals, painstakingly presenting you with the most beneficial options each and every time.
Get to work with Elite365
You want an experienced healthcare staffing partner. You want someone who sees you as more than a number or a placement. You want access to opportunities you cannot find anywhere else. You want an easy locums process—especially when everything else these days seems so hard. You want to be seen as the elite provider you are.
We can do all that for you, and so much more. Just contact us to get started. It's that easy.