Embrace locum tenens as a revenue driver and strategic workforce solution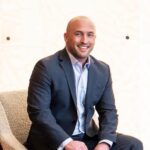 Casey is Senior Vice President, Locum Tenens, for Elite365. He brings 17 years' experience in healthcare staffing to his role, as well as a diverse background that spans both a distinguished career serving as a U.S. Army combat veteran and a stint as a former professional athlete. He has been (and continues to be!) instrumental in connecting providers with hospitals, clinics, and facilities, as well as helping healthcare organizations overcome staffing complexities. When not blazing a trail in healthcare staffing, Casey is dedicated to giving back to the community by volunteering for charitable organizations and supporting causes that promote healthcare accessibility, veteran support, and youth development.
When it comes to healthcare staffing, the locum tenens sub-segment is anticipated to record the fastest growth rate from 2022 to 2030.
Though it may not seem so at face value, this is good news for healthcare organizations. Locums are a flexible resource that can be used as a short-term stop gap or longer-term replacement, in each case having a positive impact on the bottom line.
If you've been hesitant to consider locums as a viable staffing option, it's time to take another look.
Reconsider the locum tenens industry
According to a recent Staffing Industry Analysts report, locum tenens could see 10% growth in 2023 and continue to grow in 2024, mainly due to an aging and retiring physician workforce. This increase in physician retirement—by 2026, the number of physicians of retirement age will grow to 21%—is worsening the healthcare workforce shortage.
The availability of locum tenens bodes well for healthcare organizations struggling to fill open roles, both as a way to support care continuity AND as a means to continue generating profits until FTEs can be found.
From revenue hits due to lost referrals, to the impact that losing patients to competitors has on the bottom line, understaffing and unfilled physician roles can have a significant, detrimental financial outcome for a healthcare organization.
That's where locums come in. Despite a slightly higher cost per hour to staff locums vs. permanent employees in key revenue-generating roles across physician specialties, the long-term earnings locums generate for a hospital or health system more than offsets that cost—but only IF billing for their services is made a priority.
Locum tenens billing: an earnings pipeline
Vacant roles can cost a healthcare organization millions of dollars. Some specialties are more lucrative than others. According to Beckers Hospital Review, physicians in general can generate an average of $2.4M/year for affiliated hospitals. When looked at by physician specialty, yearly revenue potential can be even greater in some cases: Cardiology ($3.8M), Orthopedic Surgery ($3.29M), Gastroenterology ($2.97M).
Leaving key specialty roles unstaffed can cost millions or even billions of dollars annually. Yes, finding full-time physicians to fill these roles is ideal. But in the interim, it benefits healthcare organizations to look to a viable—and potentially lucrative—alternative: locum tenens.
Locums are often considered, but then usually dismissed based on a reputation of costing more in hourly wages for healthcare organizations. But given how much revenue an active physician specialist can generate, it's clear that not hiring locums costs more.
The key to using locums effectively to generate income comes down to billing. Many organizations simply don't bill for locum services. If organizations aren't billing for the procedures that locums complete or the care they provide, then of course hiring them could negatively impact profitability.
But if organizations can strategically hire locums to fill key roles, and implement processes to ensure maximum billing, they can come out ahead in the revenue department despite the ongoing staffing shortage.
Just how much revenue can locums generate IF their services are billed? It's estimated that the gross margin achieved by hospitals and facilities that bill for locum tenens primary care provider services ranges from 200%-344%.
That greatly exceeds the average locums daily rate paid by a healthcare facility. And, depending on provider specialty, hospital in-patient monthly payments can equal tens of thousands of dollars.
While hiring full-time headcount is the preferred goal, locums should be considered as a viable interim measure with significant profit-generating potential—especially given the cost of vacancy for an unstaffed healthcare position can "average $8,000 per day." That's almost $2M or more per year.
Locums roles as a strategic workforce solution: 3 tips for success
Locums can be a positive asset when it comes to creating revenue and supporting patient care. But that doesn't mean every open role should be filled by a locum tenens provider.
The key to using locums as a strategic workforce solution is to take a step back to see where one would make the most financial sense. These three tips can help:
Evaluate which areas within your hospital or health system are severely understaffed. Then look at which types of positions most urgently need to be filled. It may be the case that nurses, CNOs, or other more tactical specialists are required, for which travel nurses or other larger scale staffing options are a better fit logistically and cost-wise.
Prioritize highly billable roles with prolonged FTE vacancies. Open positions in surgical specialties, anesthesiology, obstetrics, and similar roles result in a greater hit to hospital earnings. Identify whether any of these exist within your organization, and if patient procedures have been slowed or halted as a result. If the answer is yes, these are the roles where locums can provide you the most value—if you bill for their services.
Understand the intricacies of locums billing procedures before bringing them on board. Many who fail to bill for locum services do so because they feel it's too complicated. It can be confusing, IF you don't take the time upfront to understand the nuances of billing for vacancies vs. for roles that are open for seasonal or other reasons. Be sure to thoroughly research what you can bill for, and how, ahead of time. It will streamline the process on the back end and ensure you receive timely reimbursement.
How Elite365 can help
We can change your trajectory, with strategic staffing fulfillment designed to accelerate short-term revenue and sustain long-term profitability. How? We leverage our depth of experience, commitment to technology, and ability to find the best-fit provider to deliver workforce solutions that drive revenue. Bottom line.
We get that hiring locums may mean a higher hourly payout; but we also understand that it can cost more NOT to. We're here to ensure you don't leave critical, billable roles open for weeks or months, when you can instantly staff positions and start generating revenue instead. All while still pursuing full-time, permanent headcount.